Memphis Local 1784 Charity Events
Memphis Local 1784 will be hosting two charity events this fall. A golf tournament September 18, 2017 ( see attached flyer) and a 5K Run in downtown Memphis October 13, 2017. For information on the run go to www.firefighter5Krun.org For further information on these events contact Local 1784 Sec./Treas Matt Tomek at 901-386-3129.
Join us for the first-ever Mid-South Firefighter 5k benefiting the Memphis Fire Fighters Foundation and the Fire Museum of Memphis being held in Downtown Memphis on Friday, October 13, 2017, at the Fire Museum of Memphis. We'll have food, drinks, and music after the race in the courtyard of the Fire Museum and the Museum will be open for runners and their family to experience what the Museum has to offer. Share with a friend and sign up today. We look forward to seeing you there!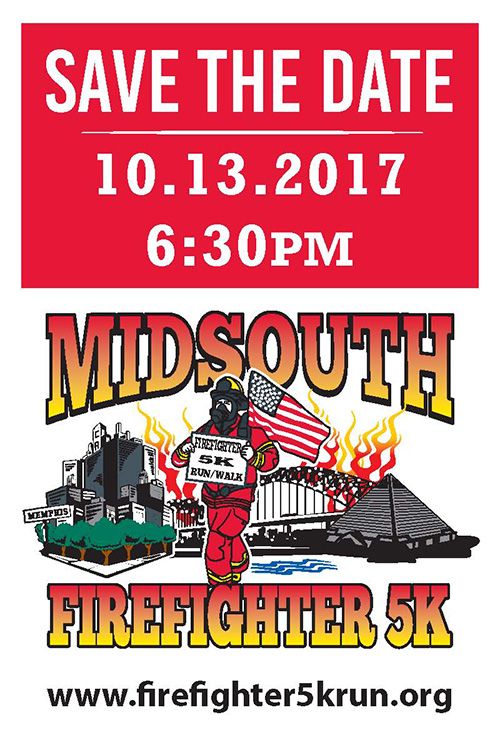 Download:

2017 Memphis Golf Flyer.pdf